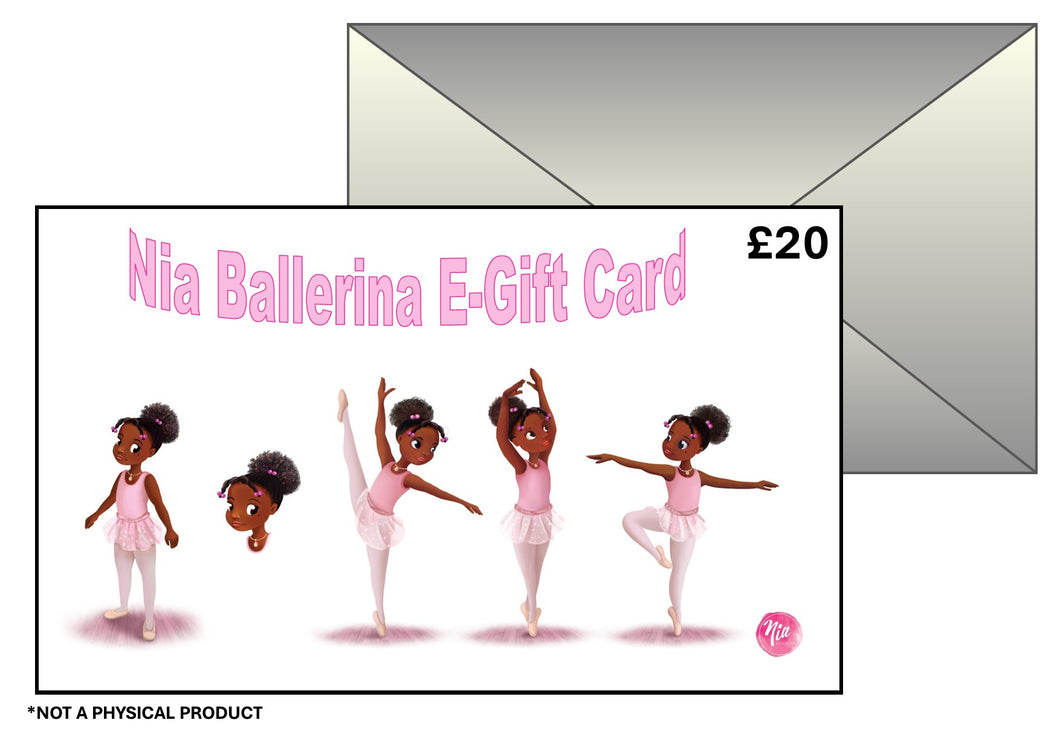 Nia Ballerina E-Gift Card
Regular price $20.00 Sale
Enhance Your Gifting with Nia Ballerina E-Gift Cards!

Are you seeking a thoughtful present for a cherished young ballerina but can't decide? Introducing the Nia Ballerina E-Gift Card – a seamless solution that showcases your affection. **Please note:** This is not a physical product; upon purchase, customers promptly receive an email containing a URL to access the gift card.

Why opt for the Nia Ballerina E-Gift Card? It's an effortless way to delight! Easily purchasable and swiftly sent via email, this card reaches your chosen recipient in mere minutes. This digital treasure is redeemable for any of our splendid black ballerina products, allowing the recipient to explore our diverse collection at their leisure.

How does it work? Once acquired, the E-Gift Card holds the power to unlock a world of ballet-inspired wonders. And for that extra touch of magic, the option to print the E-Gift Card exists, enabling you to present it alongside a physical card – a delightful surprise in itself.

Embrace convenience, choice, and the joy of giving with Nia Ballerina E-Gift Cards. Celebrate young dreams and passions today!