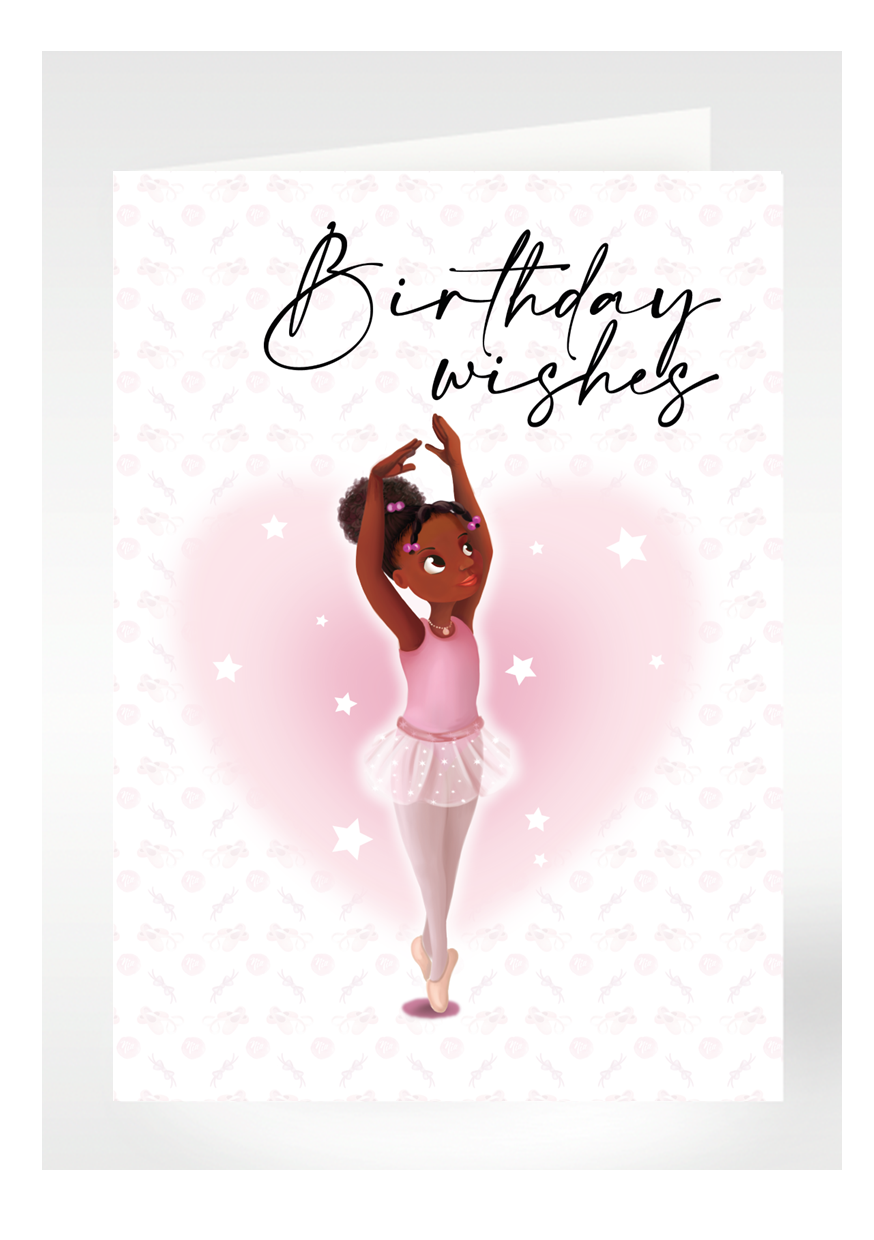 Nia Ballerina Large Birthday Card
In search of an ideal birthday card for a budding ballerina? Look no further than our Nia Ballerina Birthday Card, poised to bring immense delight! This exquisite Black Girl Birthday Card portrays a stunning black ballerina in elegant tiptoe stance, tailored for young ballet and dance enthusiasts. The greeting card's distinct design elegantly captures the essence of ballet's grace and allure, rendering it a perfect fit for aspiring ballerinas and dancers. Extend the gift of jubilation and festivity with the remarkable Nia Ballerina Birthday Card! Elevate birthdays with this charming tribute to the art of dance.
- Card is supplied with a white envelope.
- Size A5 (14.8 cm x 21 cm).
- Printed on thick quality 350gsm white silk card.
- Card is packaged in a clear cello wallet.
- Message Inside: Happy Birthday.
NB Price of Birthday Card includes Postage Cost.