Imagine receiving a telephone call from a BBC Researcher about your business, and then being asked if you would be willing to take part in a radio discussion with other guests to talk about women turning their passion into a business.
Well, I was delighted to be given the opportunity to talk about my purpose and journey for starting Nia Ballerina, which if you do not know was because of my frustration of not being able to find a music box that resembled my own daughter. Fast forward several years later, having sold over 10,000 products worldwide, I was being invited to share my story on BBC 4's Woman's Hour.
The discussion was hosted by Krupa Padhy, Presenter / Journalist, and to my surprise and absolute honour, I found myself speaking alongside Business icon Deborah Meaden - Dragons' Den investor, entrepreneur and Lynne Franks - OBE, founder of the SEED Women's Enterprise Network. We were also joined by other amazing guests including fellow entrepreneur Sam Jackman, founder of Boost Innovation. 
The discussion was extremely insightful and inspiring, and although public speaking whether that be face to face or virtual is definitely not my comfort zone, I felt a lot more relaxed when talking with the host and other guests making me feel that my story and journey was interesting and worthy of being heard.
I would recommend that anyone interesting in turning their passion or idea into a business to have a listen, and would also say to those people to stop procrastinating and just do it! To listen to the full radio show, click on the link below.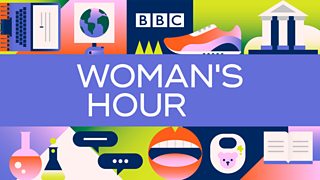 ------
In addition to the radio broadcaster, BBC 4 Woman's Hour have put together this amazing article following an interview with the guest speakers where we share our top tips and advice, which can be found at the following link;